Our Clients

I have had the opportunity to work with ProComputer Solutions for several years. About a year ago, I left my previous employer for a new position and called PCSI to partner with our firm as our IT Specialist. PCSI handles our day-to-day IT needs. We recently moved our office location and PCSI worked with us and the building owners to design our network at the new office location. Our move went off without a hitch. The entire team at PCSI works hard to provide the best service possible to their clients. We are very lucky to have our partnership with PCSI.
Diana Jones
Operations Manager
Arch Companies
---

"We have had quick response time to our "disasters" in our dealership here at Trailside RV Center. Good service and the knowledge to get the problems fixed make me really appreciate David and his team."
Virg Van Ommeren
Trailside RV Center
---

"Pro Computer Solutions delivers friendly and dependable service. Every time we need to call them, they have been awesome to deal with and the service has been fantastic. We feel confident that we have a dependable company to call on when an issue arises!"
Russ Sargent
Sargent Auto & Diesel Repair
---

"What a great, valuable service Pro Computer Solutions offers their clients. They are fast, friendly, and accurate. They respond quickly to questions and computer issues to keep my business up and running. I have complete faith and confidence in David and his team to take care of my technical issues."
Kenny Harris
Oak Grove Rentals
---

"As a somewhat new client (1 yr) working with Pro Computer Solutions we are very pleased with the services we have received. We were in the IT support business for our clients the last 20+ years, and as our business matrix changed, we exited the IT support business and decided to supplement our internal IT support needs with an outsource. This could have been very challenging for any company to deal with but I must say David and the team have built a custom solution for us that supplements our knowledge and fits our needs perfectly."
Bob Treolo
Mid-West CAD
---

"We considered hiring an internal IT person, but it is just so tough to hire the one right person who has the skill to develop our business technology strategy, ensure we consistently have the right equipment for the evolving needs of our business, and then provide the day-to-day support. With Pro Computer Solutions, we can focus on our core business while receiving the appropriate level of expertise for everything from building our network to simply resetting a password for an employee. The team at Pro Computer Solutions knows us when we call, and we love the quick response times (even after-hours!). Our sales staff works outside the office, so we set up dedicated on-site support at a specific time each week, which really helps keep things running smoothly. And every time we need to call them, they have been awesome to work with. Pro Computer Solutions will take on as much or as little as we ask. We feel confident that we have a dependable company to call on when an issue arises!"
Kris Patton
Central States Beverage Company
---
PCSi is Very Efficient and Knowledgable...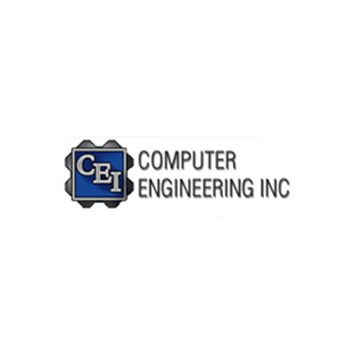 We have been using Pro Computer Solutions for several years and they are GREAT! Reasonable cost, very efficient and knowledgeable. Since computers are our main source of income we are extremely sensitive to our computer needs and I wouldn't trust very many companies to manage the systems.
Jim Shearer
Computer Engineering
---
Local CPA Firm Partners with PCSi for Complete Infratructure Solution

We have relied on Pro Computer Solutions for several years, and we have not been let down. They continue to offer suggestions, are mindful of our budget, and understand our needs, especially in our industry's deadline driven environment. We look forward to many more years of high growth with these guys at our side!
Michael D. Beatty
CPA
Blue Springs
---
Not For Profit Partners with PCSi to Provide Complete IT Solution

We are very happy to provide a reference for Pro Computer Solutions and in particular, David Downs and his partner Ryan Witt and staff Bryan McCorkendale. David is great to work with - explains the technology side of the tools in the language that we all can easily understand, works great with our staff one/one when it is needed to resolve problems. We have 100 workstations, multiple servers and 5 office locations that Pro Computer Solutions provides services for. We utilize their remote services for the most part which has made a significant positive impact on the timely response to our IT needs. The call-in service help line always has a person to take your call and the web based Help line is easy to use by all staff when a problem needs to be reported.
Pro Computer Solutions stepped in when our prior contractor was leaving about 4 years ago and the transition was as seamless as possible for our staff and business functions. They provide the 24/7 monitoring of our systems and are great to help us in problem solving our network needs in a creative and functional means based upon our limited resources as a not-for-profit organization. We probably challenge them at times more than they would like but they always come up with an idea to address the need we have. We can't say enough about their services to really show you how much we appreciate their willingness to work with us and be innovative in their thinking to keep our systems up and running.
Janice Brooke
Director of Human Resources/Administrative Services
The Rehabilitation Institute of Kansas City
---
PCSiWebBackup saves me again

Just wanted to thank you again for PCSiWebBackup. The other day I restored a missing client file and saved 4 hours of rework and editing.
Edie Stephens
EC Transcription
---

Every time I have a question you guys are right there ready to help. This is incredibly valuable to us in our deadline driven industry.
Scott Fullerton
CPA
---

For us, Pro Computer Solutions was the right IT company at the right time. With our previous IT solution, everything was such a jumbled mess! Today we have a beautiful network with 3 servers and dozens of workstations that just work right. We have repeatable processes, so when I tell them I just hired a new project manager, I know my new person will be mapped to everything and set-up correctly the first time, without any hassle. The ease and efficiency of using this service has helped everyone do their jobs better, and the remote access capabilities allows Pro Computer Solutions to rectify most problems without having to arrange a site visit. My people can be up and working again right away, every time. This is exactly what we needed.
Perry Kessler
PKC Construction Co.