Our Clients

I have had the opportunity to work with ProComputer Solutions for several years. About a year ago, I left my previous employer for a new position and called PCSI to partner with our firm as our IT Specialist. PCSI handles our day-to-day IT needs. We recently moved our office location and PCSI worked ...Read More
Diana Jones
Operations Manager
Arch Companies
---

"We have had quick response time to our "disasters" in our dealership here at Trailside RV Center. Good service and the knowledge to get the problems fixed make me really appreciate David and his team."
Virg Van Ommeren
Trailside RV Center
---

"Pro Computer Solutions delivers friendly and dependable service. Every time we need to call them, they have been awesome to deal with and the service has been fantastic. We feel confident that we have a dependable company to call on when an issue arises!"
Russ Sargent
Sargent Auto & Diesel Repair
---

"What a great, valuable service Pro Computer Solutions offers their clients. They are fast, friendly, and accurate. They respond quickly to questions and computer issues to keep my business up and running. I have complete faith and confidence in David and his team to take care of my technical issues."
...Read More
Kenny Harris
Oak Grove Rentals
---

"As a somewhat new client (1 yr) working with Pro Computer Solutions we are very pleased with the services we have received. We were in the IT support business for our clients the last 20+ years, and as our business matrix changed, we exited the IT support business and decided to supplement our internal
...Read More
Bob Treolo
Mid-West CAD
---

"We considered hiring an internal IT person, but it is just so tough to hire the one right person who has the skill to develop our business technology strategy, ensure we consistently have the right equipment for the evolving needs of our business, and then provide the day-to-day support. With Pro
...Read More
Kris Patton
Central States Beverage Company
---
PCSi is Very Efficient and Knowledgable...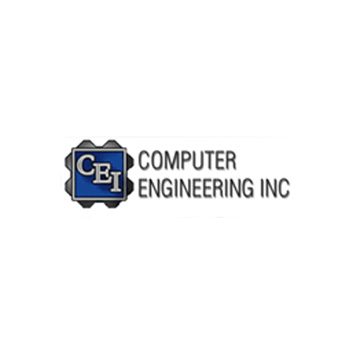 We have been using Pro Computer Solutions for several years and they are GREAT! Reasonable cost, very efficient and knowledgeable. Since computers are our main source of income we are extremely sensitive to our computer needs and I wouldn't trust very many companies to manage the systems.
Jim Shearer
Computer Engineering
---
Local CPA Firm Partners with PCSi for Complete Infratructure Solution

We have relied on Pro Computer Solutions for several years, and we have not been let down. They continue to offer suggestions, are mindful of our budget, and understand our needs, especially in our industry's deadline driven environment. We look forward to many more years of high growth with these ...Read More
Michael D. Beatty
CPA
Blue Springs
---
Not For Profit Partners with PCSi to Provide Complete IT Solution

We are very happy to provide a reference for Pro Computer Solutions and in particular, David Downs and his partner Ryan Witt and staff Bryan McCorkendale. David is great to work with - explains the technology side of the tools in the language that we all can easily understand, works great with our ...Read More
Janice Brooke
Director of Human Resources/Administrative Services
The Rehabilitation Institute of Kansas City
---
PCSiWebBackup saves me again

Just wanted to thank you again for PCSiWebBackup. The other day I restored a missing client file and saved 4 hours of rework and editing.
Edie Stephens
EC Transcription
---

Every time I have a question you guys are right there ready to help. This is incredibly valuable to us in our deadline driven industry.
Scott Fullerton
CPA
---

For us, Pro Computer Solutions was the right IT company at the right time. With our previous IT solution, everything was such a jumbled mess! Today we have a beautiful network with 3 servers and dozens of workstations that just work right. We have repeatable processes, so when I tell them I just hired
...Read More
Perry Kessler
PKC Construction Co.